Shopping Cart
Your Cart is Empty
There was an error with PayPal
Click here to try again
Thank you for your business!
You should be receiving an order confirmation from Paypal shortly.
Exit Shopping Cart
Lighting, Sound, Automation, Electrical & Lighting Design Services 504-394-4132
Lutron joins the Philips Hue 'Friends of Hue' program, helping users regain control of their smart lighting by preventing the toggle switch from being accidentally turned off.
•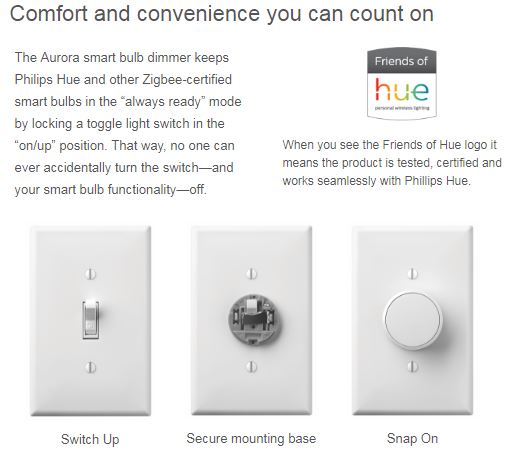 Smart bulb users lose control of their smart lighting when a light switch is accidentally turned off. To help prevent this from happe...
Read Full Post »
This article is from the Electrical Contractor Magazine. The lighting industry continues to explore the potential for lighting solutions to benefit and optimize human health. Studies indicate light has physiological effects that go beyond vision. In recent years, the industry has focused on the effect of light on the human circadian system and how electric lighting choices can affect circadian health.
Light and circadian rhythms

The circadian system produces and regulates b...
Read Full Post »
We are excited to see The Casablanca Caneel Bay ceiling fan featured in one of Joanna Gaines' room redesigns.
Chip and Joanna Gaines placed Casablanca's industrial style ceiling fan in a room doubling as a mudroom and home office during a recent episode of HGTV's Fixer Upper.
Casablanca Designer Claire McRoberts admired how the wood desk coupled with the Caneel Bay in the Aged Steel finish with White Washed Distressed Oak blades keeps the eye moving around the ro...
Read Full Post »
We hear about LED lighting that fails and in addition to surges taking care when doing maintenance is important to prevent the early loss of life of LED bulbs.  To help keep those LED lights working, I am copying the paragraphs below from an email received by Kevin Smith of BrillianceLED.
"Back in the halogen and incandescent days of landscape lighting, it was a common practice by many contractors to install lamps while the system was on. This is known as a "hot ...
Read Full Post »
Regularly a customer tells me that they do not have enough light in their kitchen.   One of the problems that I regularly find is that the bulbs that are being used are BR type bulbs which not necessairly for task lighting.   Many times these same customers have PAR type bulbs in their liviing room.  After having them put the higher lumen PAR bulbs (850+ lumens) in their kitchen they see a big improvement.  
Read Full Post »
/